A.D. Martin Lumber provides lumber that covers projects from foundation to roof, inside and out. Lumber products include select structural hem fir up to 20', treated hem fir, redwood and cedar, pre-cut premium studs, douglas fir 3x12 and fencing.
We stock plywood: ACX, sanded, hardwood plywood, treated plywood, OSB, melamine, shelving, MDO, MDF, particle board, CDX, BBO plyform, rough-sawn fir blanks and rough sawn cedar blanks. In-stock decking includes TimberTech, Epoch, redwood and cedar. Plus decking hardware and railings.
Board stock includes oak, birch, alder and hickory hardwoods, plus pine #2 and D select, cedar, primed trim boards, lath, stakes, furring strips, and mine wedges.
These items are generally in stock. We are pleased to order any specialty timbers, beams, and engineered products. We're here to help you build from your ideas and drawings. No project is too large or small. We provide quality lumber with "where and when you need it" delivery at great value.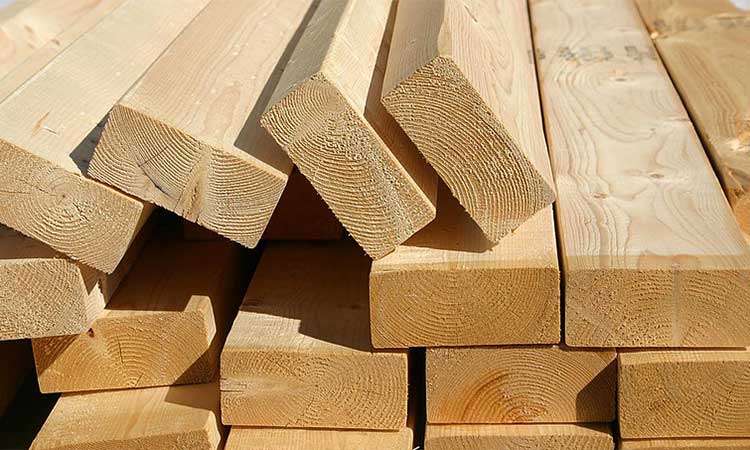 Dimensional Lumber
We carry various grades of dimensional, pressure treated and untreated lumber (ranging in size from 2x4 to 2x12), posts (4x4 and 6x6) and species (cedar, pine and spruce). We also have strapping in 2x2, 1x4 and 1x6.
Plywood & OSB
Some of our stock and product we can access includes pine, oak and birch cupboard stock (veneer particle core) in various thicknesses, spruce, Good One Side (G1S) fir, marine-grade pressure treated and aspenite (Chip Board).
Pressure Treated Lumber
Pressure treating helps wood withstand the elements and ward off insects and fungal decay. We carry pressure treated lumber (sizes from 2x4 to 2x12), posts (4x4 and 6x6), decking, lattice, fence boards, stair stringers, spindles, balusters and mini ties (3x5).
Engineered Wood
We supply engineered floor systems and pre-engineered beams for supporting roof and floor loads. I-Joists, Rimboards, LVLs and Glulams. Count on our help for floor and roof truss designs for residential, commercial and agricultural projects.
→ More About Our Engineered Wood Products